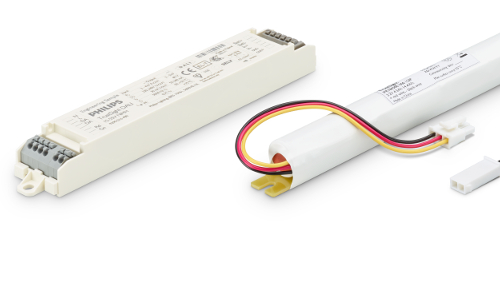 The TrustSight range of LED emergency kits are here!
The new kits from Philips have made it simple to find an emergency module for any driver with a 15-300V output. They have a compact design and can be fitted with strain-relief end caps for independent mounting. Available complete with 3-cell NiMH battery sticks or as a module on their own, and at very competitive prices.

Call or email us now for pricing or to order, or click here to download the data sheet.